Bill Graham Presents
Backline Support – San Francisco, CA
Provided tech support for national touring acts at Bay Area venues including; The Fillmore Auditorium, The Warfield Theater, and The Bill Graham Auditorium.
Tours included: Anthrax, Dave Chapelle, Counting Crows, Queens of the Stone Age, Slayer, Thin Lizzy, Sex Pistols, Lou Reed, Nick Cave, The Pretenders, Michelle Branch, Joe Cocker, Spinal Tap, Paul Okenfold, Blue Man Group.
Pro/Sec
Stage Management/Security – San Francisco, CA
PRO/SEC is a security/production company that produces shows in the Bay Area with a focus on crowd control in more aggressive styles of music including Metal, Punk, and Hardcore. The team specialized in managing safe and fun shows through fan outreach and music community involvement.
Entertainment Production Service
High Steel Rigging, Lighting, Backline Support – Boston, MA
Entertainment Production Service provided local tech support for national touring acts and corporate events.  The company's main focus was building and supporting stadium concert tours along the east coast.
Tours included; Madonna – Who's that Girl, David Bowie – Sound/Vision and Glass Spider Tour, Rolling Stones – Steel Wheels, U2 – Zoo Station, The Grateful Dead, New Kids on the Block, Bob Dylan, Aerosmith, Motley Crue, and The Monsters of Rock tour featuring, Van Halen, Metallica, Scorpions, and Dokken.
South Shore Music Circus
Backline Support, Follow Spot Operator – Cohasset, MA
The South Shore Music Circus is an open air theater on-the-round that features a 360 degree rotating stage. Along with the Cape Cod Melody Tent, SSMC is one of the last two big top theaters of its kind in the country. The seasonal venue hosted comedy, country, revival acts, as well as theater and youth productions.
Tours included; Roy Orbison, The Oak Ridge Boys, America, Reba Macintyre, Diana Ross, Tony Bennet, Vince Gill, The Turtles, Diana Ross, George Carlin, Jay Leno, Paul Anka, Joan Rivers, Everly Brothers, Fats Domino, Johnny Mathis. Responsibilities also included big top tent maintenance (see video below).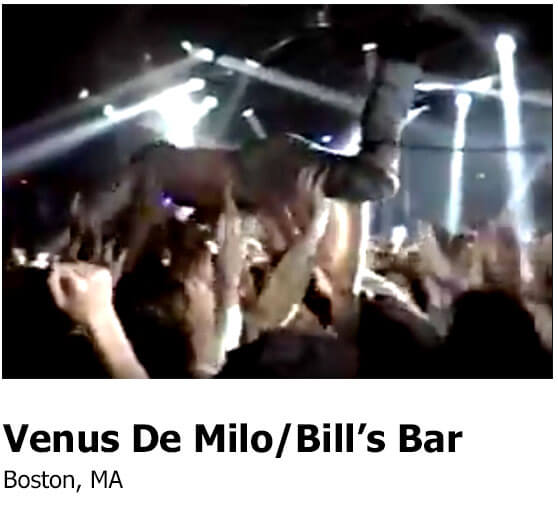 LIGHTING DIRECTOR – Venus De Milo and Bill's Bar were adjacent venues that hosted nightly schedules including disco, live music and special events. The clubs had a total capacity of 1300 patrons. Each room featured a full size stage with independent live and disco lighting grids.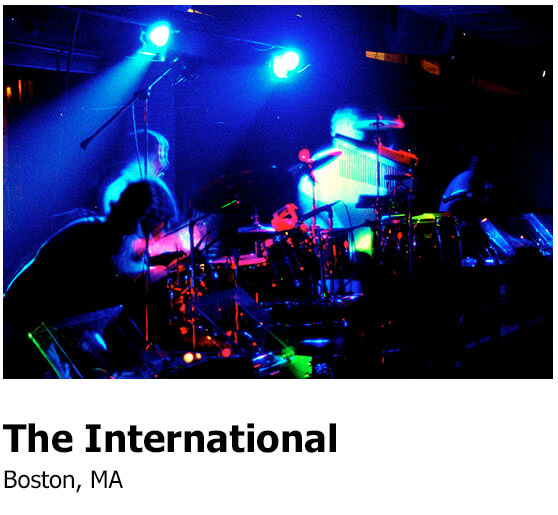 LIGHTING DIRECTOR – The International was a full design and install transforming a basement restaurant into a  modern night club.  Elements included sound, lighting, and a custom dance floor.  The subterranean design of the room was emphasized with architectural lighting to create unique social spaces.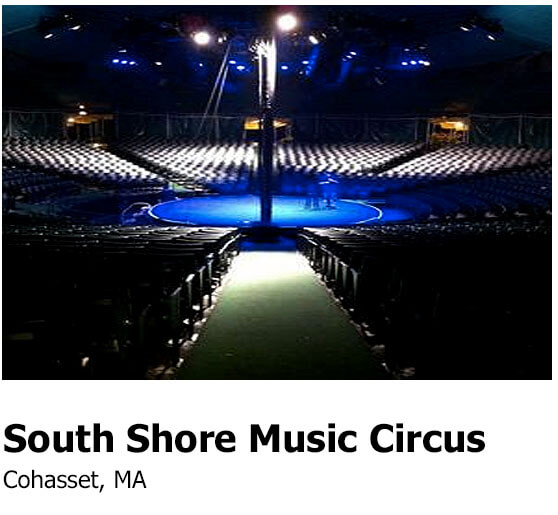 LIGHTING TECHNICIAN – SSMC is a theater on-the-round that featured a rotating stage and hosted comedy, country, vegas/60s revival acts and theater. The tent had an elevated lighting grid with three follow spot positions covering the rotating stage below. The big top tent and lighting grid required seasonal installation and tear down.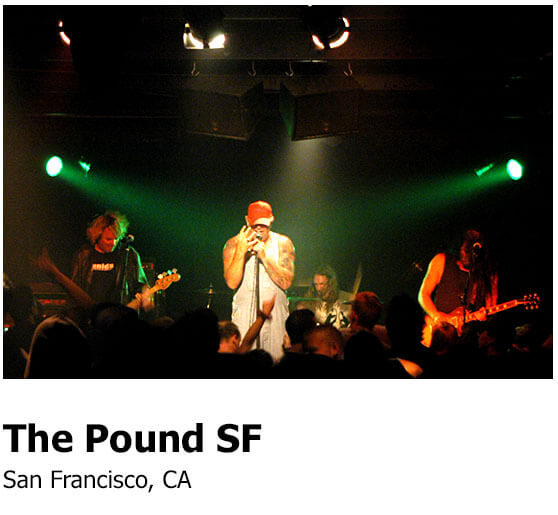 LIGHTING TECHNICIAN – The Pound SF was a premiere San Francisco rock club that specialized in hard rock, metal, and punk genres. The 500 capacity room was a regular stop for mid level touring acts. The 30 foot stage featured an intelligent lighting system and full mix of standard lighting elements.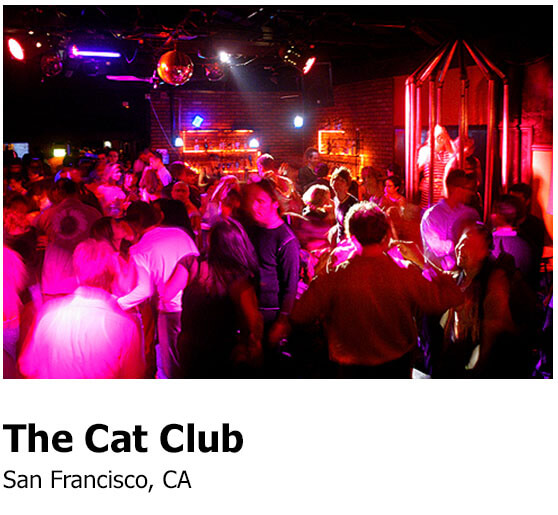 LIGHTING TECHNICIAN – The Cat Club is a San Francisco venue that hosts a variety of dance nights ranging from 80s and new wave to goth, hip hop, house, and more. The lighting grid features an array of elements including, trackspot intelligent lighting systems, Dataflash strobe, video projection, parcans, lasers, high-output hazers.